Jeremy Ford — Self Seekers, 2020

About
The notion of
identity

has been top of my mind since I moved from a small, quiet Connecticut town to New York City over ten years ago.

Like so many others who left their hometowns to explore a big city, I struggled with the transition. Everyday, I'd rub shoulders with heaps of bustling commuters on the subway, stand in long lines at restaurants and retail stores, and incidentally weave myself into a pattern of pedestrians crossing busy Manhattan intersections. While the large crowds were jarring and unsettling at first, I was fascinated by the fact that a set of strangers, so diverse yet so similar in their routines, co-mingled for just a few fleeting moments. Intimately close, yet completely blind to the depths, intricacies, and nuances of each other's lives. I knew nothing about the personalities, careers, backgrounds, relationships, or goals of those less than an inch from me. All semblances of identity were lost in the crowd, and there was something so poetic about that...

Beyond anonymity, many people I've spoken to have admitted experiencing an internal struggle to find their true selves. No one ever tells us who we are (nor should they) — it's up to us to uncover. The pressures of today's society make it even more difficult to understand ourselves. We're often faced with the challenges of disproving stereotypes, overcoming biases, fending off influences from our social media networks, and ignoring advertising that keep us in a state of uncertainty by constantly reminding us that we need improvement. Those who conquer these forces are empowered to discover, navigate, and celebrate their true, authentic selves.

This brings me to Self Seekers, my first full-length project to address the topics of identity, self-actualization, and anonymity. While the majority of its songs are 1-3 years old, the incubation process that brought them to life was a period of self-reflection and self-discovery that lasted over a decade. My musical being has gone through cycles — at times embracing my inherent desire to produce hip hop music and other times repressing it simply because I didn't believe I had the authority to do so. Over time, I've learned to accept that all music is a universal language, and it speaks to us in different ways, at different times, unsolicited.

Self Seekers is the result of my internal conflict, and an acknowledgment of the aforementioned struggles associated with finding one's true self. I hope the listening and viewing experiences of the project help extinguish self-doubt and provide temporary relief for anyone going through an identity crisis. If nothing else, I hope it's fun to listen to and gets your head nodding. Enjoy!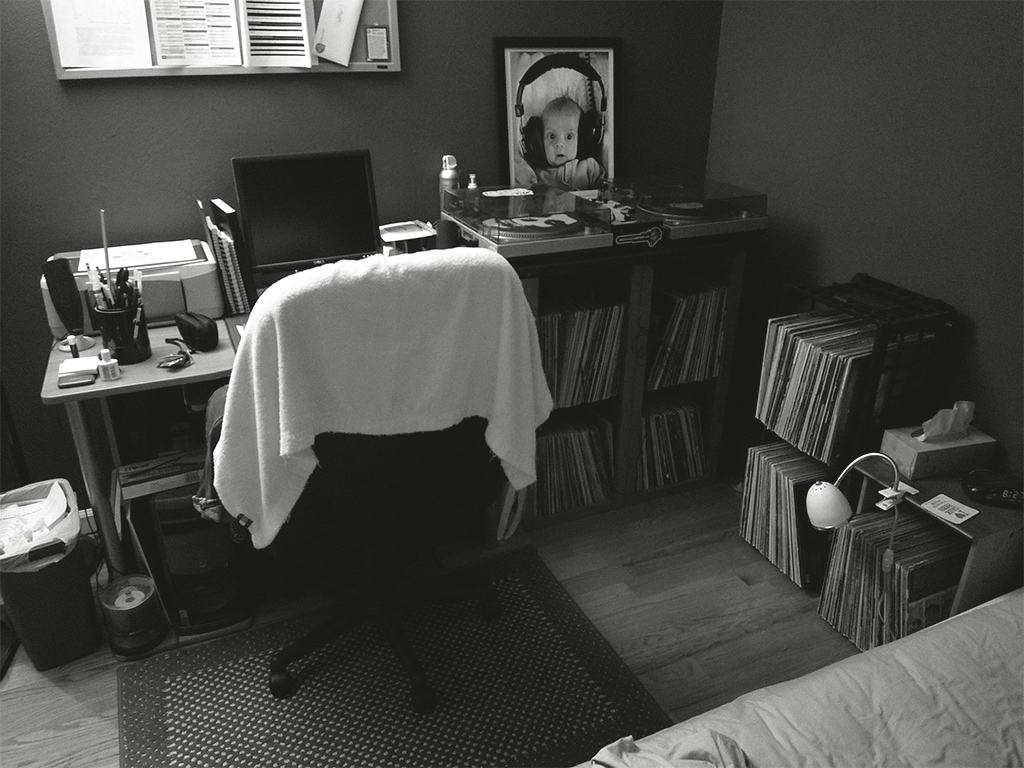 My first studio setup in Connecticut, 2005

Lookbook
"Identity is a prison you can never escape, but the way to redeem your past is not to run from it, but to try to understand it, and use it as a foundation to grow." (Jay-Z)
Who Are You Today? is the visual facet of the Self Seekers project — a digital lookbook containing 24 pages of original artwork that express the themes of identity, self-discovery, and anonymity. It is best viewed while listening to the album.

"
I, a stranger and afraid, in a world I never made.
A.E. Housman